AutoNation Toyota Hayward Service Center, United States
Category:
Auto parts
On this website you can find the address details, opening times, contact details and reviews for AutoNation Toyota Hayward Service Center in United States.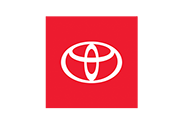 Oil changes, tire rotations, transmission repair, wheel alignment, & more! No matter what your Toyota needs, we consistently provide superior service.
Phone Number: 510-306-2869

Website URL: http://www.autonationtoyotahayward.com/service/index.htm

Business hours:

Rate this place
Please write a comment:
User ratings
none so far.
Also found nearby
Alco Alert Interlock (Interlock device)
With over 50 locations throughout California, Alco Alert Interlock has an extensive network of certified service centers, including in Hayward. The installation and operation of the Interlock device is simple, and our experienced representatives will guid..

Update this place
(registration needed!)