AutoNation Subaru West Service Center, United States
Category:
Auto part
On this website you can find the address details, opening times, contact details and reviews for AutoNation Subaru West Service Center in United States.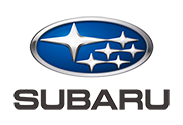 At AutoNation, we have a vast inventory of new & used cars & sports utility vehicles (SUVs) and offer vehicle financing, OEM factory service & auto parts.
Phone Number: 303-900-0817

Website URL: http://www.autonationsubaruwest.com/service/index.htm

Business hours:

Rate this place
Please write a comment:
User ratings
none so far.
Also found nearby
Update this place
(registration needed!)