Nora-Coiffure, Germany
Category:
hairdresser
On this website you can find the address details, opening times, contact details and reviews for Nora-Coiffure in Germany.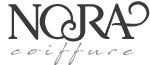 Sie suche einen Friseur in Köln? Wir sind für Sie da , direkt am Rudolfplatz befindet sich unser Friseursalon! Mit über 25 Jahren an Erfahrungen bieten wir unseren Kunden einen Spitzenserivce zu fairen Preisen. Rufen Sie uns jetzt an um einen Termin zu vereinbaren.
Phone Number: 0221-235715

Website URL: https://nora-coiffure.de/

Business hours:
9am – 6.30pm
Rate this place
Please write a comment:
User ratings
none so far.
Also found nearby
Update this place
(registration needed!)