Locksmiths Highland Park, USA
Category:
Locksmith
On this website you can find the address details, opening times, contact details and reviews for Locksmiths Highland Park in USA.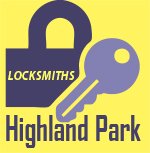 Our auto locks are a portion of the best made since they are made in America. One approach to make our nation incredible is to purchase from organizations that stick to the exclusive requirements that USA organizations are known for. When we introduce these you will perceive how well they work.


Phone Number: 313-744-2630

Website URL: http://locksmithshighlandpark.com/

Business hours:
Store:08:00 Am/ 11:00 Pm All Days - Mobile Service 24/7
Rate this place
Please write a comment:
User ratings
none so far.
Also found nearby
Sorry, no places around
Update this place
(registration needed!)