RetailGenius, Srilanka
Category:
Online Shopping
On this website you can find the address details, opening times, contact details and reviews for RetailGenius in Srilanka.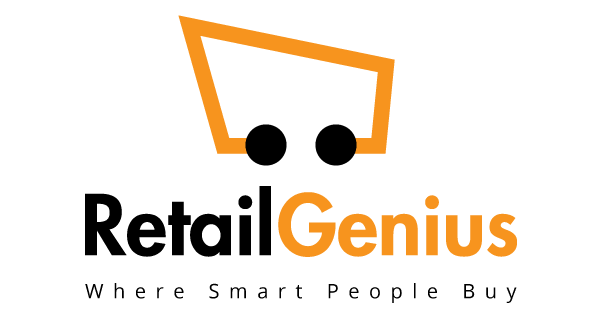 RetailGenius is the Sri Lanka's largest e-commerce marketplace. RetailGenius provides a platform for vendors across the country to connect with millions of customers. Our online shopping platform has the widest assortment of products from thousands of national, international and regional brands across diverse categories like Mobiles, Laptops, Cameras, Appliances, Women's Wear, Men's Wear, Watches, Home & Kitchen, Automotive and Sports. Grab your favourite products at best prices and save the one thing that matters most to you.
Phone Number: +94117147147

Website URL: http://www.retailgenius.com/

Business hours:
08:30 to 17:00
Rate this place
Please write a comment:
User ratings
"
While searching the best deal online on mobiles, I came to know about the website named Retailgenius.com. I browsed through many mobile phones options available at their website and decided to buy Sony Xperia Z5 mobile phone from the RetailGenius online shopping website. The product was delivered safely and timely. They also have so many other products from various brands that make this site a perfect place to shop from. So, I would recommend this shopping website of Sri Lanka to others too!
"
17.07.2017
"
Buying safety products for babies is the foremost concern of all mothers as new-born babies have very sensitive skin. So, it is important to select and buy the best baby care products. I regularly buy products for my baby from the online store of RetailGenius. They have the wide range of competitively priced baby care products. So, if you are looking for an online shop for baby products in Sri Lanka, I would recommend this website to you. Visit their website and get the best deal on quality products.
"
17.08.2017
"
Recently, I had gifted a Samsung Galaxy Note 8 Gold to my sister as her birthday surprise from the online marketplace in Sri Lanka named RetailGenius. I often use this platform to buy kinds of stuff as they are one of the reliable suppliers in Sri Lanka where one could find all the required items of various brands for everyone from kids to adults at an affordable price. They have been very punctual as they had delivered my order timely and safely that always make me choose them on priorities for doing shopping online. I would recommend this excellent platform for shopping to all.
"
16.12.2017
Also found nearby
Sorry, no places around
Update this place
(registration needed!)