Garage Door Repair Oakville, Canada
Category:
Garage Doors
On this website you can find the address details, opening times, contact details and reviews for Garage Door Repair Oakville in Canada.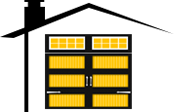 At Garage Door Repair Oakville, we use only the highest quality Garage Doors and parts. We understand that the garage door is commonly used as the main entrance to your home. We are the leading and the most trusted provider of garage door repair services in Oakville. We specialize in all kinds of Garage Door service and installation, for both residential and commercial. Call us (647-360-9142) today to get a free estimate.
Phone Number: 647-360-9142

Website URL: http://www.haltongaragedoors.ca

Business hours:
24 Hours Emergency Service
Rate this place
Please write a comment:
User ratings
none so far.
Also found nearby
Update this place
(registration needed!)