RC Financial Group - Tax Accountant Bookkeeping Toronto, Canada
Category:
Financial Services
On this website you can find the address details, opening times, contact details and reviews for RC Financial Group - Tax Accountant Bookkeeping Toronto in Canada.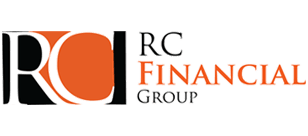 RC Financial Group is comprised of an exquisite team of qualified professionals determined towards handling all your financial needs! Our team is comprised ofCharteredAccountants,Investment Advisors, and business consultants.



We offer our clients a wide array of accounting and financial services including advisory services to help them maximize their earning potential.



Zohaib Haroon (CPA, CMA) possesses vast knowledge and experience in the field of accounting and finance. Over the years, he has helped businesses run efficiently through an accounting framework and advisory. He has built a sophisticated model which stands apart from most other accounting practices. Using technology as a backbone RC Financial Group has been able to offer accounting, tax and other financial management instruments to its clients swiftly, efficiently and offer professional advise when in need. He specializes in providing tax related services in Canada and in the United States along with accounting services such as bookkeepi
Phone Number: 6477615776

Website URL: http://rcfinancialgroup.com/

Business hours:
Monday to Friday 9am – 6pm, Saturday 9am – 4pm
Rate this place
Please write a comment:
User ratings
none so far.
Also found nearby
Update this place
(registration needed!)