Comprehensive Resources, Inc., United States
Category:
School Nursing
On this website you can find the address details, opening times, contact details and reviews for Comprehensive Resources, Inc. in United States.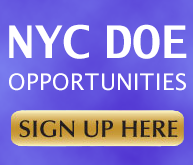 Comprehensive Resources, Inc. is the #1 Agency providing per diem and ongoing supplemental nursing staff to the NYC Department of Education (DOE) public and private schools throughout New York City.



School nurses provide for the general health of students, including first aid, physical exams, immunizations, medical administration, and other screenings. They also care for students with physical and educational disabilities, acute illnesses and chronic conditions in accordance with their Individualized Education Programs (IEPs) and 504 Accommodation Plans.



Most RNs have a minimum of 10 years relevant experience. Senior RNs have extensive clinical/hospital experience. All RNs are familiar with IEPs and 504 plans. Many have serviced schools with more than 400 students. RNs are properly credentialed, interviewed and screened to meet your requirements for updated licensing, medical documentation and fingerprint clearance. We maintain a roster of on-call RNs for emergency services and provide 24 hour administr
Phone Number: (718) 998-0200

Website URL: http://beaschoolnurse.com

Business hours:
7am-7pm
Rate this place
Please write a comment:
User ratings
none so far.
Also found nearby
Update this place
(registration needed!)